BlackBeltMag.com's interview-profile of hung gar kung fu master Bucksam Kong concludes with his later years as a pioneer teaching the art in America.
As one of the first masters to teach hung gar kung fu in the United States, Bucksam Kong is recognized as a pioneer in the history of Chinese martial arts. His name is of those that martial artists have heard for years — decades, even! Bucksam Kong was inducted into the Black Belt Hall of Fame as Instructor of the Year in 1974, and since then has gone on to run the Sil Lum Pai Gung Fu Association, based in Los Angeles.
---
In Part 2 of BlackBeltMag.com's look at the hung gar master's life, Bucksam Kong talks about bringing his art to the United States.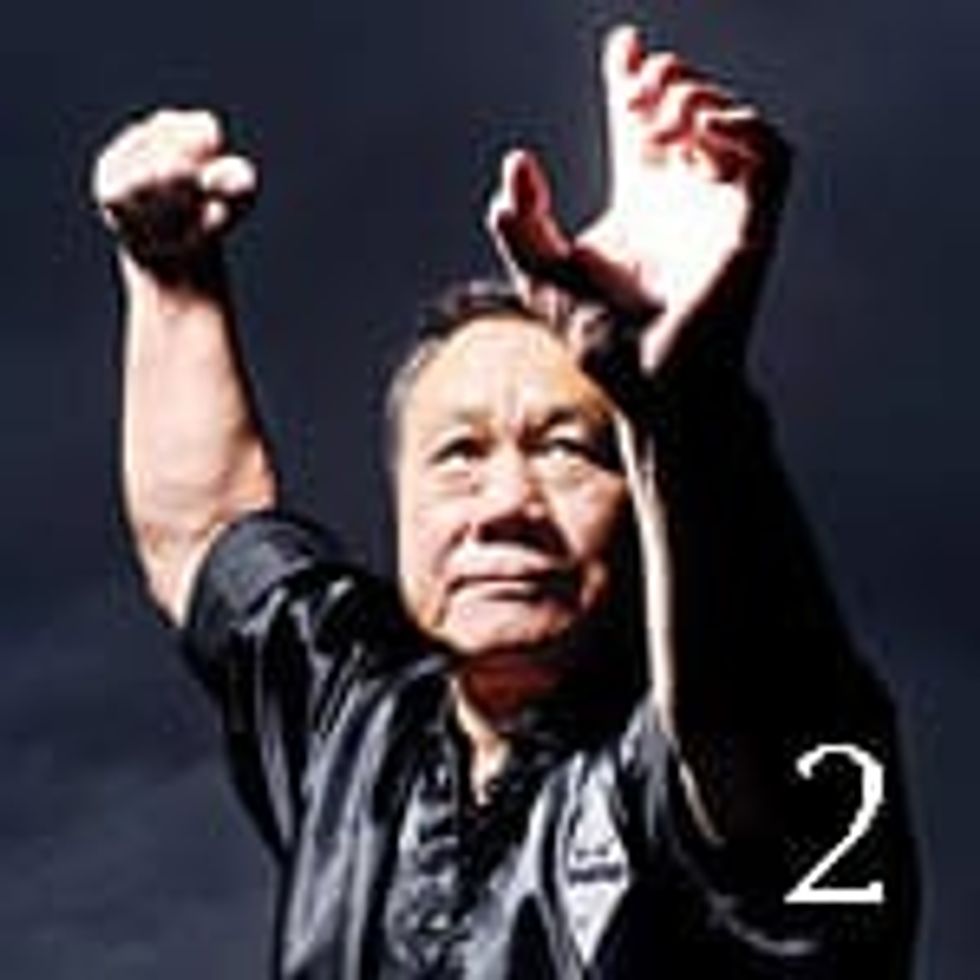 Few kung fu instructors used any kind of ranking system back then, Bucksam Kong says. "The class was more like a family. The instructor was like the father, and the students were like brothers and sisters. Those who started taking lessons at the school first were addressed as 'elder brother' and 'elder sister,' and those who started after you were called 'younger brother' and 'younger sister.' "
Toward the end of his days in the colony, Bucksam Kong decided to sample choy lay fut kung fu. "It wasn't too difficult to do another art because all along I had been exposed to different styles through my friends," he says. "I often got together with them to exchange ideas. The problem with this nowadays it that martial artists always like to think they are the best. Everybody wants to be No. 1; there's no No. 2."
Bucksam Kong believes the martial arts had a good reputation in Hong Kong then — and continue to have a mostly good reputation around the world — because they're not just about learning self-defense. 
"The main reason is that they teach you the kung fu virtues: honesty, humility and all those things. You also learn a lot of culture."
In an effort to spread kung fu and Chinese culture, Kong moved to Hawaii in 1957 and started teaching hung gar late in 1963. "Back then, karate had just come to Hawaii; there weren't a lot of schools," he says. "When I started teaching kung fu to the public, people in the Chinese society there didn't like it. They said I was teaching locals who would learn kung fu and use it to beat up our own kids. They didn't like it at all."
But Bucksam Kong didn't back down. He argued that there are good kids and bad kids in every country, and he said he was training only the good kids.
"I said, 'If you train them right, there's nothing wrong with that,' " he says. "So I kept on teaching the public, and gradually the Chinese society gave in."
Kong taught in Hawaii for more than 13 years. He moved to Los Angeles around the end of 1976, where he still teaches and practices hung gar. Although his love for the art has never faded, he advises kids to take up any style that appeals to them.
"The health benefits of kung fu can be gotten from virtually any martial art," he says. "They are the most important benefit for the average student."
More About Hung Gar Kung Fu One more tidbit about hung gar kung fu from Bucksam Kong: "The art is from the Sil Lum Temple (Cantonese for Shaolin). It's based on the five animals: tiger, dragon, leopard, snake and crane — and the five elements: wood, fire, earth, metal and water. There are more hand techniques than foot techniques because it's a southern art. It uses about 75 percent hands and 25 percent feet. We never kick higher than the chest."